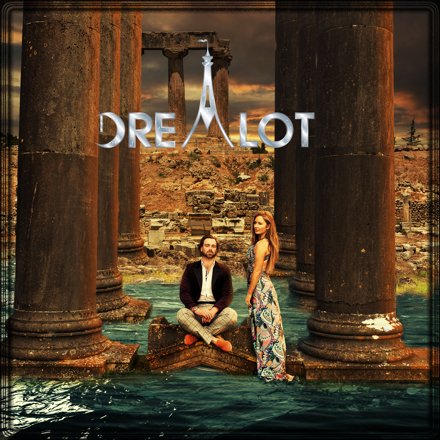 On May 21st 2021 Dream A Lot introduced themselves to the world with the released their first amazing cover of the song Mad Word, and with that started a fast paced impactful introduction of this amazing duo consisting of the amazing vocals of Ireland's Kim Hayden and UK music producer and musician Gus Crawford Collins.
Over the next six-week period the creative dreamlike covers of hit after hit was been released consisting of:
Mad World: May 21st, Kids May 28th, It Must Have Been Love June 2nd,
Smells Like Teen Spirit June 6th, Higher and Higher June 11th,
Reach Out June 16th, Can't Get You Out of My Head June 18th and then The Best on June 21st.
Kim Hayden, known for her own releases such her album Warrior, and singles such as The Other Woman as well as her collaborations with Paddy Casey on Out of Control, was also a finalist on the UK TV show The Voice under Team Sharon She brings her own unique and beautiful vocals to all these classic hit songs.
Partnered with Music Producer Gus Crawford Collins Manhattan who comes from a long line of family involved in music production adds his own style to modernize these hits and make them relevant to today's listeners.
Kim and Gus focus much of their energy on working with TV productions where four of their song were considered for the 2021 season of Love Island, and future prospects are on the horizon.
Moving into the back half of 2021 Kim and Gus continued their work in August with the release Mercy on Aug 6th followed by of their beautiful cover of What A Wonderful World on Aug 13th. The summer of 2021 was then concluded with the Aug 30th release of I'll Be There.
There is no doubt that DeamALot have real ambitions and are turning their dreams into a reality as their listeners and followers continue to grow globally with particular interest in their music coming from Korea.
There is no sign of this slowing down moving into 2022 as they released their first single of the year Just A Girl on Jan 30th.
With multiple singles, an album in progress, and lots of other projects, this is one collaboration you should follow along with as they continue to make dreamlike versions of classics.