The use of a bulk messaging app will not be agreed upon by whatsapp. This is obvious. But if you are used to sending messages with useful content to your users and your account reputation, you can send thousands of messages a day without being locked out.
We recommend using multiple accounts with a variety of content. The sending time should be long. Then taking care and sending messages to customers will be extremely easy for you.
Step 1: From the menu select the Bulk messages feature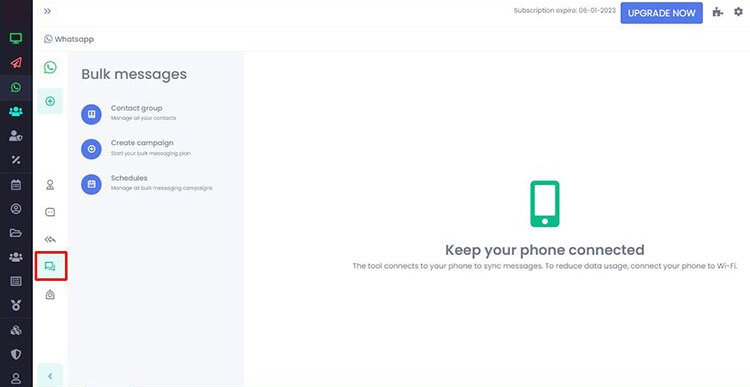 Step 2: Create a customer list to send messages to
You can create different contact lists to use across accounts. This way you can categorize your audience to match the content of the message you send.
In each list of account numbers will be unique.
Step 3: Create a campaign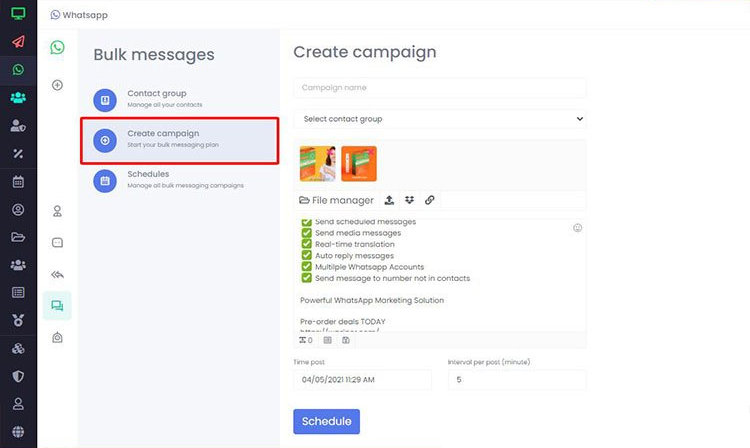 To create a campaign to send bulk whatsapp messages, choose the menu "create campaign" and follow the steps:
Name the campaign
Select the list of contacts to receive the message
Create message content
Set sending schedule and Interval per post (minute)
Step 4: Manage all bulk messaging campaigns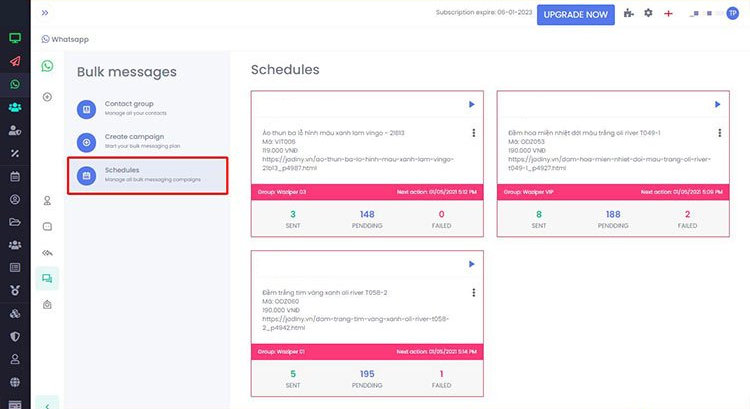 To review the campaigns and their performance, select the menu "Schedules". You can see:
The effectiveness of each campaign
Pause campaign
Delete campaign